I'm About To Reveal The Step-By-Step Approach To Jumpstarting Your Modeling & Acting Career In Order To Book More Consistent Jobs…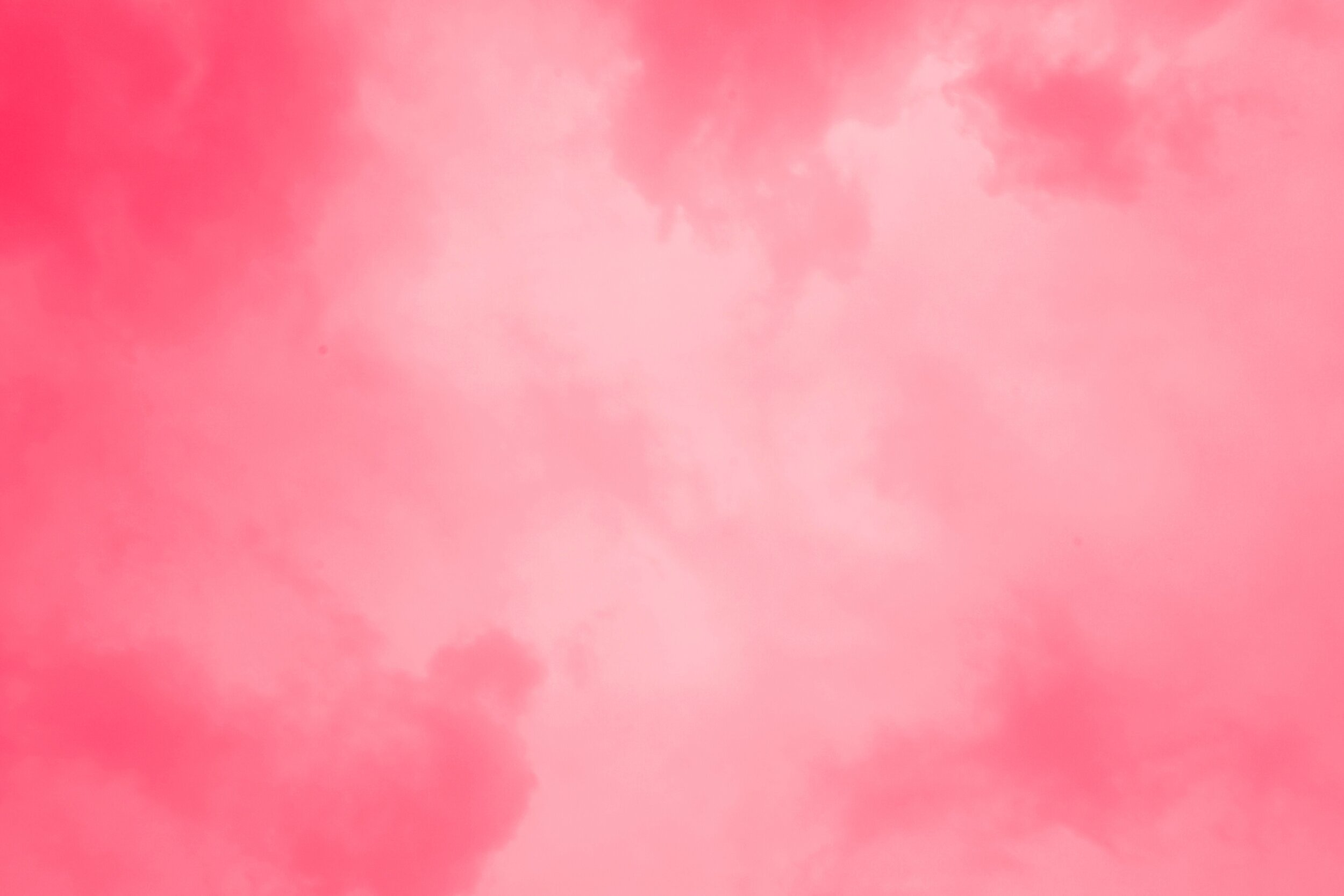 Even If You're Just Starting Out or Looking To Make The Leap To The Next Level!
An Exclusive Monthly Membership Program Created Specifically For Small Market Models, Actors & Aspiring
Talent To Learn, Connect and Succeed!
Created by Successful Model, Talent, Commercial Actor, Presenter,And Now Online Membership Creator Kristin Bauer-Gross
"Your New & Exciting Journey of Abundant Success As a
Thriving Model, Talent or Actor Begins Right Now…"
If you're someone who's looking to either begin your own modeling, acting or talent career, or if you're someone who's already in the industry who feels "stuck", then you've landed in the right place.
Being an actor or even a small market model can be a rollercoaster ride of amazing highs and lows. But what I'm about to reveal to you below will help put you on an upward trajectory to attain the kind of success you envision for yourself.
With that being said…
Is it easy to get overwhelmed? YES.

Is it easy to doubt yourself? YES.

Is it easy to want to give up? ABSOLUTELY!
Here's the deal…
For over 14+ years I've been working full-time as a presenter, model, talent and commercial actor. I've walked in over 100+ fashion shows, been printed in dozens of popular magazines, and I've even been cast in several national commercials.
Why am I telling you this?
I'm telling you because I know that if I can lead a successful career in this highly competitive industry, I know you can too.
The real trick is knowing the right steps to take along your journey…
This means acquiring the right knowledge and skillsets, developing an unbreakable mindset, utilizing essential tools, making the right connections, and a few other KEY components in between.
When you put all these pieces together, I can assure you no matter if you're a new or established small market model, actor or talent, that you can take your very own levels of success to unbelievable (and completely unexpected!) new levels.
I want you to take a brief moment and imagine IF…
One day - you see your very own face published in a popular magazine, on a national commercial, in a major brand catalog, or even in a newly released hit movie. The feeling of this kind of success is extraordinary!
One day – you wake up on a Monday morning and realize that you're now a full-time model or actor who's doing the kind of work you've always dreamed about doing. And now you simply can't wait to start your day!
One day – you start making great money for exciting new jobs doing "work" that you consider pure joy. No matter if you want to do it as a full-time job or a part-time hobby, the choice is really up to you!

One day – you're grateful that you can enjoy a career that gives you the opportunity of enjoying new adventures in travel, new career opportunities you never expected, and even more glamour and personal acclaim!
I can tell you from my own personal experience, that having success in this industry is truly empowering, rewarding, exciting and unlike ANY other career in the entire world.
When you can do what you love and also get paid for it – nothing beats it. Period.
My #1 goal is to show YOU how to make this kind of exciting career your own ultimate reality - NOT "ONE DAY" - but in a very short period!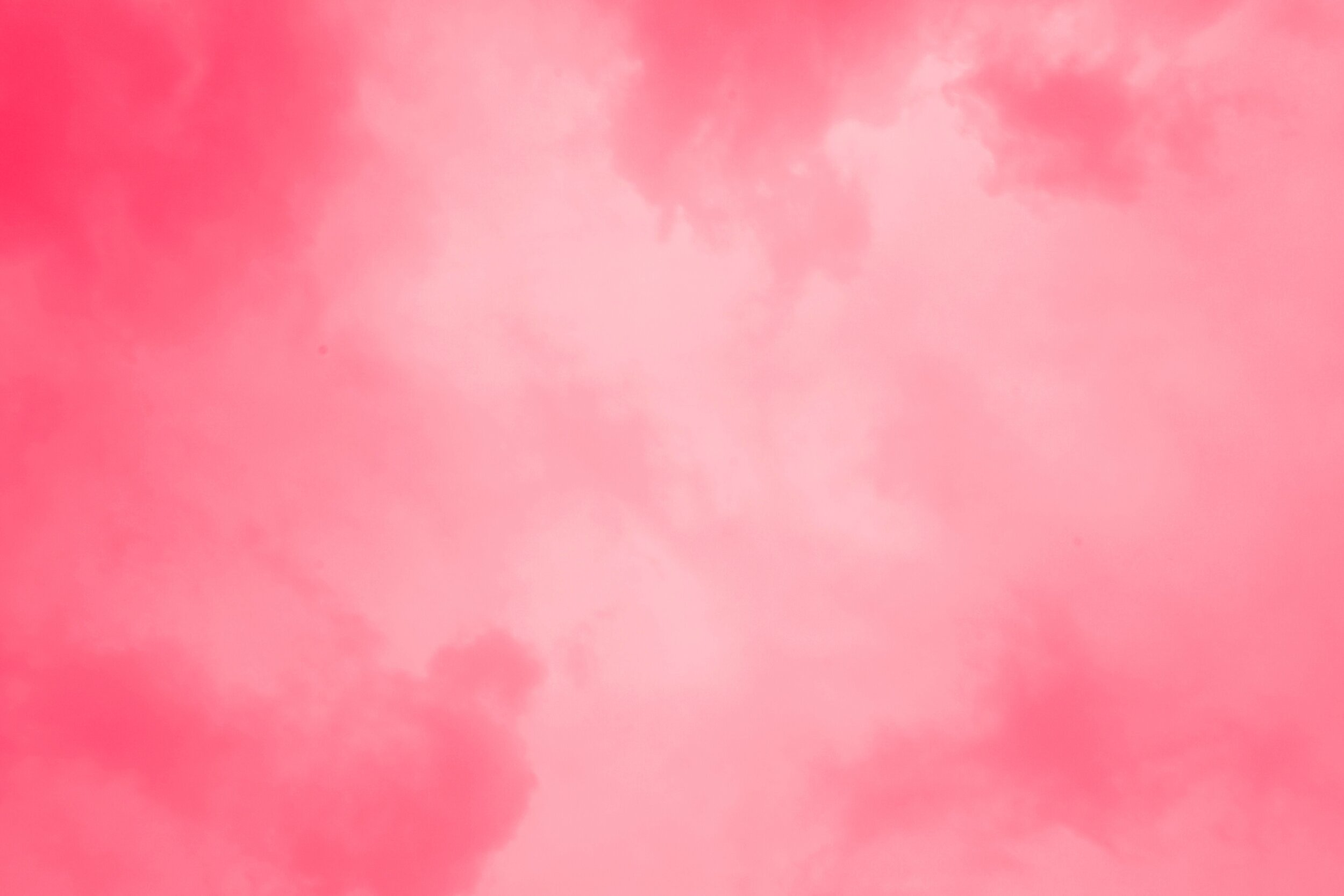 "Are You Feeling Lost, Confused or Doubting Your Next Steps In Order To Achieve The Success You Deeply Desire?"
If you are, trust me…it's ok.
In fact, it's much more normal than you think.
More than likely you've always wanted to become a model or actor since you were very young. Or maybe your passion grew as you got older. Heck, you may even doubt if modeling or acting is the right fit for you or wonder if you have what it really takes to succeed.
Maybe you've already booked a ton of free photoshoots, been part of several promising collaborations, or even posted your profile on an online modeling website. But unfortunately, you're not getting paid what you feel you're worth OR you feel like you just can't catch a break.
If you're a complete "newbie" to the industry, more than likely you feel completely lost or confused as to the first steps you need to take. Who should you trust? What kinds of photos do you need? How do you get an agent you can trust? These are very common questions to have.
Maybe you've already spent a small fortune on a modeling or acting coach already, and invested a lot of your own time, yet you still feel like you've got zero returns on your investments. This has caused a lot of doubts and frustration for yourself.
You could be someone who actually feels all alone in your dream…
Your friends of family may not understand or fully comprehend just how deeply passionate you are about a modeling, acting or talent career. Maybe they don't even take you seriously, or they simply try to encourage you to "get a real job" instead.
Meanwhile you stare out your dreaded office window, dreaming of a life of being a successful model – the travel, the exciting people, the glamour, the new adventures - all of it. Deep down you know what you want, but you aren't sure how or what you should do next.
No matter the kinds of previous experiences you've had, the doubts and fears you currently face, or the roadblocks that may seem insurmountable to you…
YOU DON'T HAVE TO FEEL THIS WAY ANY LONGER…
I can tell you, experienced or not, you can become a part-time or full-time model, talent or actor if it's your deepest desire and passion in this life.
And the best news of all is this…
- "NEWBIES" / BEGINNERS: Setting the right foundation for your success if you're new is a lot easier than you may realize. Getting access to the right information, tools, insights, and more will help put you on the "fast track" to the success you want in both modeling, acting and/or talent-based jobs.
- INDUSTRY VETERANS: Can't seem to make that pivotal leap from your current career to where new doors of opportunity may await you? Getting "unstuck" can be tricky, but not as impossible as you might think. What I'll reveal to you shortly will help you make the leap without any restrictions.
"Who Am I Anyway? And Why Should You Trust Me?
Hey! I'm Kristin Bauer-Gross…
I'm a Model Coach specializing in the "unlikely model" - the rural model who lives far from major markets like NY/LA, the more mature model, and models of non-traditional heights and sizes.
I started my coaching career as a health coach and speaker after moving back to rural upstate NY due to a family illness. When I decided to stay and make upstate NY my home and my family a priority after jet setting as a full-time model for a decade, I decided to start a new online business as a health coach so I could continue to have the freedom and flexibility to model and act.
But almost every single day someone would ask me if I could help them get started modeling, or how to increase their paid bookings, or show them what steps to take in order to branch out into acting or speaking in commercials.
People came to me asked me so many questions. They knew that I had the experience behind me not only as a model and talent for almost 20 years, but also from working inside a commercial talent agency as well as a Booking Director and in Scouting at Elite Model Mgmt.
This meant that I understood both sides of the modeling industry coin - being the actual talent and being on the other side booking models, developing models and seeing how clients and casting directors make their selections.
Back then, I would happily point people in the right direction and also give them a few tips based on my own personal experience. But I knew deep in my heart that the few tips I was giving out was simply not enough to help them reach the success I knew they dreamed and desired.
After doing this a few times for several people, I finally had my "AHA!" moment. I realized that since so many people were asking for my own tips and advice, why not COACH them?
That's when I realized my true calling – to personally coach aspiring models and talent who were driven by passion, but also had the drive to purse work in this highly competitive industry. I knew that these people would have a much greater chance of success if they had a seasoned coach by their side, helping them and guiding them every step of the way.
Once I realized this was the new path I was going to take, I frantically began writing an entire curriculum and step-by-step plan. In 2017 I started to offer private one-on-one individualized model and talent coaching and switched my entire business model from health coaching to model coaching.
But I quickly realized that this approach only allowed me to help a handful of people at a time.
It wasn't scalable. That's when I decided that creating a comprehensive, step-be-step online and supportive community as well was the best way I could help more than just a handful of people.
ACTION – An Exclusive Monthly Membership Program
Created Specifically For Small Market Models,
Actors & Aspiring Talent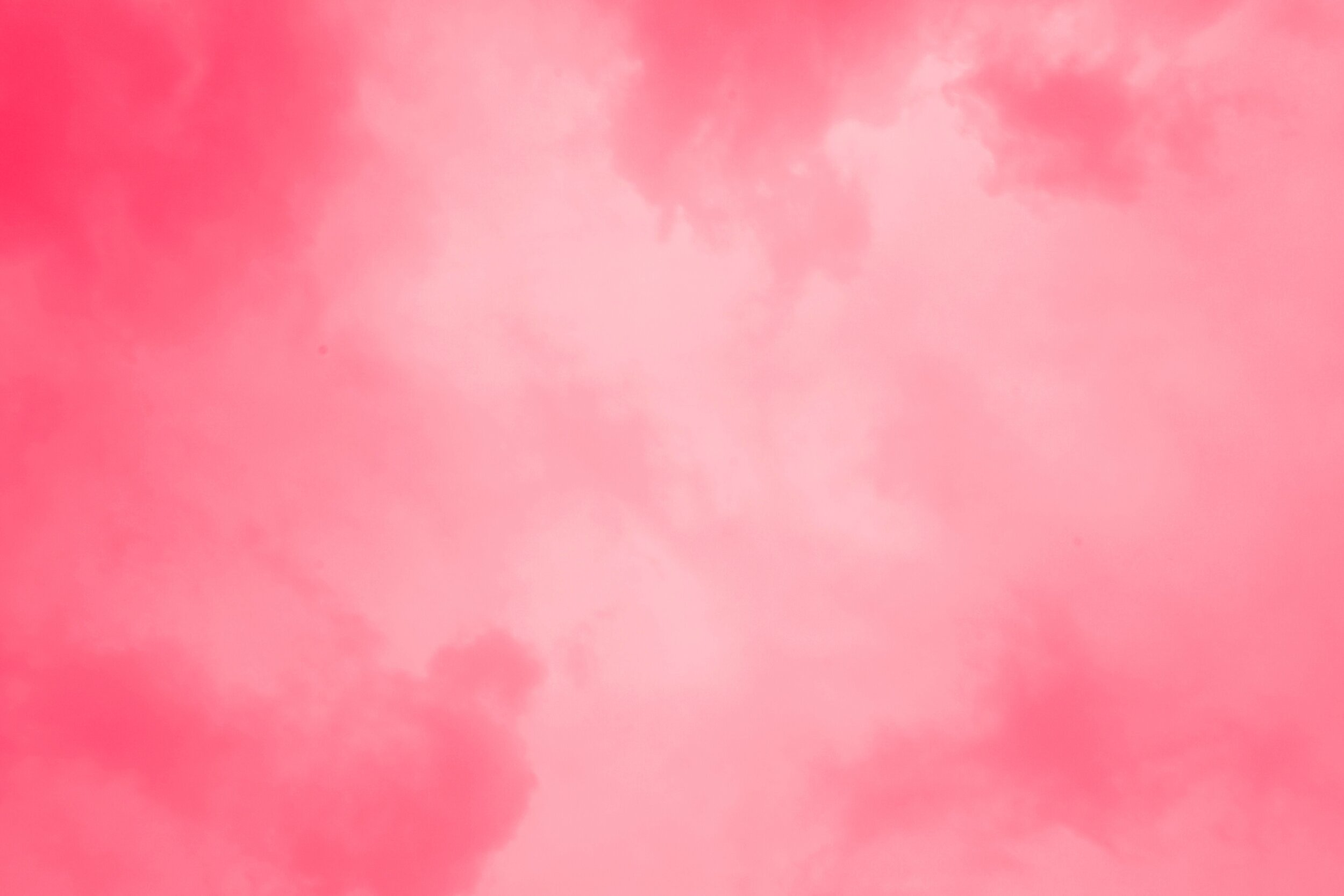 ACTION is both a comprehensive online training membership program PLUS a supportive community, created specifically to help aspiring and also experienced models, actors and talent just like yourself to make the exciting leap to a whole new level of success. This really is the "cream of the crop" insider-information when it comes to learning and discovering everything you need to know in order to make the leap of success you truly dream and desire in this competitive industry.
This exclusive monthly online membership program currently includes…
12 Monthly Training Modules (1 Module Per Month) – Valued at $3500

12 Monthly Masterclass Interviews (1+ Per Month) – Valued at $3500

12 Monthly Live Q&A Calls (1 Call Per Month) – Valued at $3500

Access to Our Private Facebook Community – Valued at $1000

Access to Exclusive Worksheets & Helpful Materials – Valued at $1000

BONUS: "Break Into The Spotlight" A 3-part pre-training series – Valued at $500
CONTINUOUS CONTENT: More amazing content will be added every single month in the future as well. This is an on-going membership where new resources, new trainings and new professional Masterclass Interviews will be continually added for YOUR benefit!
Here's a Complete Breakdown of the Current Monthly Modules You'll Get Access To Inside The ACTION Program…
Training Module #1 – Mindset, Confidence + Goal Setting (Available October 2019)
Behind every great dream is a clear vision. And behind the success of making that dream a reality is personal belief. During this training, you'll get crystal-clear on what your dream really is, how to set realistic goals in order to make your dream a reality, find out what kind of work you love to do (and what's available to you) and most of all – how to believe in yourself. We'll dive deep into powerful manifesting techniques, tricks to boost your self-confidence, amazing visualization strategies, and much more to ensure that you're fully prepared to bring your own dreams to life. During this training we'll find that "sweet spot" where demand, marketability and what you enjoy the very most in this industry will meet as one. This is where the magic really happen
Training Module #2 – Snapshots, Photos + The Real Business Talk (Available November 2019)
During this month's training, you'll begin to "shift" the way you think about yourself and business. You'll begin to think of yourself as a business selling a product. We'll figure out your "niche", and the exact product you're really selling. You'll also find out how to take irresistible snap shots to make your product (that's YOU!) to stand out in a competitive industry. Not only will you find out what you should be doing with all of your ahhhmazing snapshots, but you'll also learn how to research professional photographers and talent agencies the correct way. And last but not least, we'll begin to get into the real "nuts and bolts" of how you can begin to find paid work with less
Training Module #3 – YOU (The Product): Look Good, Feel Good! (Available December 2019)
In the modeling, talent and acting industry, YOU are the product. This means that in order to make yourself a valuable and in-demand product, it's vital that you make your mental, physical and emotional care a #1 priority. This kind of self-care is greatly overlooked in this industry, but it's absolutely crucial if you want to build a solid foundation for your own success. When you feel and look your best both physically and emotionally, it's amazing at how much more effortless work will feel to you, but you'll also be shocked at how hidden doors of opportunity will open for you. During this training you'll learn how to become a master of your mind and body. This means eating for optimal nutrition, making fitness a standard priority, and developing a rock-solid mental framework that'll fuel your confidence, prepare you for the rigors of working as a talent, and so much more.
Training Module #4 – Fraud/Scams + Research + Signing Contracts (Available January 2020)
Unfortunately, in the modeling, acting and talent industry, there's a lot of scams out there. This is why it's super important that you know what to look for, and how to properly do research to locate the best agencies that you can trust. During this training you'll not only learn the tips and tricks to doing proper research to find great agencies, but we'll even dig deeper – the fine print. This means looking at all aspects of a potential these agency, as well as how to read and understand contracts so you don't become another victim of scam or fraud agency.
Training Module #5 – Casting + Auditioning + Handling Rejection (Available February 2020)
No matter if you're an actor, model or a talent, auditions and castings are your first point of entry into a potential new job. If you want to land more work, it's essential that you become a "professional auditioner". This means no matter how great you look, or how talented you are, if you bomb your auditions (by making repeated mistakes), then you'll lose out on a lot of amazing jobs that may actually be a perfect fit for you. During this training, you'll learn what mistakes to avoid, how to handle rejection with class and grace, and most of all – how to move forward even when you feel completely defeated!
Training Module #6 – Make-Up Secrets + Wardrobe Essentials (Available March 2020)
When you're deep in the trenches at the very beginning of your acting or modeling career, then your entire look will be up to you. This means doing your own make-up and putting together your best wardrobe before you step into important auditions and bookings. During this training you'll discover the most critical essentials when it comes to doing make-up, preparing the perfect wardrobe, and more, in order to successfully nail those stressful auditions and bookings. You'll find out what's best to wear and when, as well as discover make-up skills that'll make you look good when you're trying to land that new job, or even when you're on camera. Once you lock-in on these skillsets, you'll gain even more confidence, more momentum and land more paid work.
Training Module #7 – Performing + Hosting + Spokesmodeling (Available April 2020)
During this monthly training, we'll dive deep into all the fields closely related to modeling (some of which you may have never considered). These are fields that you can purse as your central focus, or pair them with your own modeling, acting or talent gigs. What's shocking is what happens when you "mix in" these new opportunities. They end up creating even more opportunities for you! We'll talk in more detail about modeling, performing, acting, hosting, spokesmodeling - as well as the new skills, information and essential materials you'll need to land these other types of exciting new work!
Training Module #8 – Self-Taped Auditions + Creating Connections (Available May 2020)
A self-taped audition is an audition tape you make at home using something as simple as your own Smartphone camera. These kinds of audition videos have changed the game for models and actors, especially in the smaller market industry. These quick videos can save you the hassle and time of driving to and from in-person auditions that can be several hours away. During this module training, you'll learn how to use in-person auditions and even social media as a tool to network and make vital connections that can land you even more work. It's normal to feel scared and apprehensive about networking, but once you shift the way you think about it, it'll not only become much less scary, but you'll actually enjoy the process of connecting with new and exciting people!
Training Module #9 – Effective Social Media + Branding Secrets (Available June 2020)
Social Media has become a gigantic, powerful force and a unique way to connect with others online. And as a small market model, actor or talent it offers a great opportunity to not only connect globally with important people in the industry, but it can do so much more. Social media, when utilized correctly, can help you build lasting relationships with other businesses and brands that are well outside your own town or region. This means you can massively increase your success, even as a small market model, actor or talent. There's a world of opportunity out there (literally). Now with social media, you can tap into it all right under your fingertips!


Training Module #10 – Bookkeeping + Becoming Your Own Boss! (Available July 2020)
The truth is, when you're early on in this industry as a beginner, you'll have to become your very own bookkeeper and record keeper. This can be a daunting and overwhelming task to say the least. But luckily, it doesn't have to be. In this monthly training, I'll share with you several powerful methods and strategies that have not only helped me stay highly organized and financially solvent as a full-time talent, but it's also saved me time (and my sanity!) as well! We'll go over some useful bookkeeping methods and also resume tips as well in order to help you become your very own boss!
Training Module #11 – Master Runway Walking + Model Posing (Available August 2020)
Ready to strike a pose or strut the runway like a seasoned pro? During this monthly training, you'll learn how to master runway walking, and even how to walk with authentic confidence no matter where you're at. You'll also discover unique tips and methods to posing, and also creating appealing images and composition through the use of specific movements, gestures, angles and facial expressions. You'll be shocked at how just adding a few of these tips and methods to the way you walk and the way you pose can drastically improve your chances of getting new and exciting work in this industry.
Training Module #12 – Increase Paid Bookings The Easy Way! (Available September 2020)
If there's one thing you want or need more than anything in this industry, it's paid bookings. This means more work for you, and more income as well. So how can you actually increase the number of paid bookings? What kinds of strategies and effective approaches should you take when others are competing against you at every step? That's exactly what you'll discover during this month's training. I'll reveal my 10 sure-fire strategies to increase your own paid bookings so you can not only increase your earnings, but also build a very impressive portfolio of work as well!
ACTION is the one single online membership program and community that will help you explode your success, no matter if you're new at modeling or acting, or if you're an industry pro who wants to break free of the plateau you're stuck on.
This program is NOT for you if…
You're under the age of 18*. This program is for people 18 to 80.

(*Mature teens ages 13-17 may participate with parent/legal guardian permission)

You're not motivated to learn and succeed in this competitive industry

You're already having massive success in this industry and are happy

You're already satisfied with the revenue you're making in the industry
This program IS for you if…
You're new to the modeling, acting or talent industry and dream of success

You're wanting to see if this whole modeling, acting or talent thing is for you

You're already in the industry but want to land more work doing what you love

You're feeling stuck and don't know what steps to take next to further your career

You're wanting to expand all possibilities for yourself in modeling, acting or talent

You're wanting to learn from real pros in the industry to take your success to new highs

You're willing, able and motived to take new approaches in order to further your career

You're struggling in the industry with your own self-confidence, but willing to push forward

"My #1 goal with this membership is to not only help you enjoy many years
of great success in this amazing industry, but to be able to learn
how to do it without breaking your own bank account."

ACTION is made for people just like yourself who want to learn what it takes, but also may be limited on time. This membership program has been carefully built with you and your hectic life in mind. Not only will you get tons of useful and actionable information monthly, but you'll also get to hear from industry pros, get your questions answered each month during our live Q&A sessions, PLUS you'll get the support from me and the entire community right at your fingertips!

- The total value of this entire program is $12,500 -

But you won't pay anywhere near that when you join today. You now have the chance join the ACTION membership program for as little as only $49 per month…

The FIRST 50 people who join right now will
get in the program for only $49 (paid monthly)
or $490 (paid annually, get two months free)!

NOTE: If you decide to join after these first 50 spots are taken, then
your investment will only be $99/monthly or $999/annually.
Don't Forget About These Fantastic Limited-Time Bonuses…
> FIRST 20 WHO JOIN THE MEMBERSHIP TODAY
If you're one of the first of 20 people to join, you'll get to be part of a private LIVE Group Call with me. This small group call with yours truly – Kristin Bauer-Gross will help you prepare like a professional for your calendar photoshoot and give you great tips and strategies for future photo-shoot prep! .
> FIRST 5 WHO INVEST IN THE $490 ANNUAL OPTION
If you're one of the first 5 people to invest in the annual option, you'll get published on a FULL PAGE inside the upcoming Motivational/Inspirational Healthy Lifestyle Calendar (Shoot Date and Location TBD). After the first 5 sign ups, I will be including the next 6-20 members in the calendar. If you're unable to attend the professional photo shoot (complete with hair, makeup, styling, professional photography and modeling assistance), you'll have the option to submit your own professional photo for publication (with consent to publish). All self-submitted photos must pass review before publication.
> FIRST 6 to 20 WHO INVEST IN THE $490 ANNUAL OPTION
Take part in a professional photoshoot! Not only will you gain valuable experience in front of the camera, but you'll also get to appear in our Motivational/Inspirational Healthy Lifestyle Calendar (Shoot Date and Location TBD) as well. If you're unable to attend the professional photo shoot (complete with hair, makeup, styling, professional photography and modeling assistance), you'll have the option to submit your own professional photo for publication (with consent to publish). All self-submitted photos must pass review before publication.
………………
You Have One of Two Options You Can Take Right Now…
What's Your Next Step Going To Be?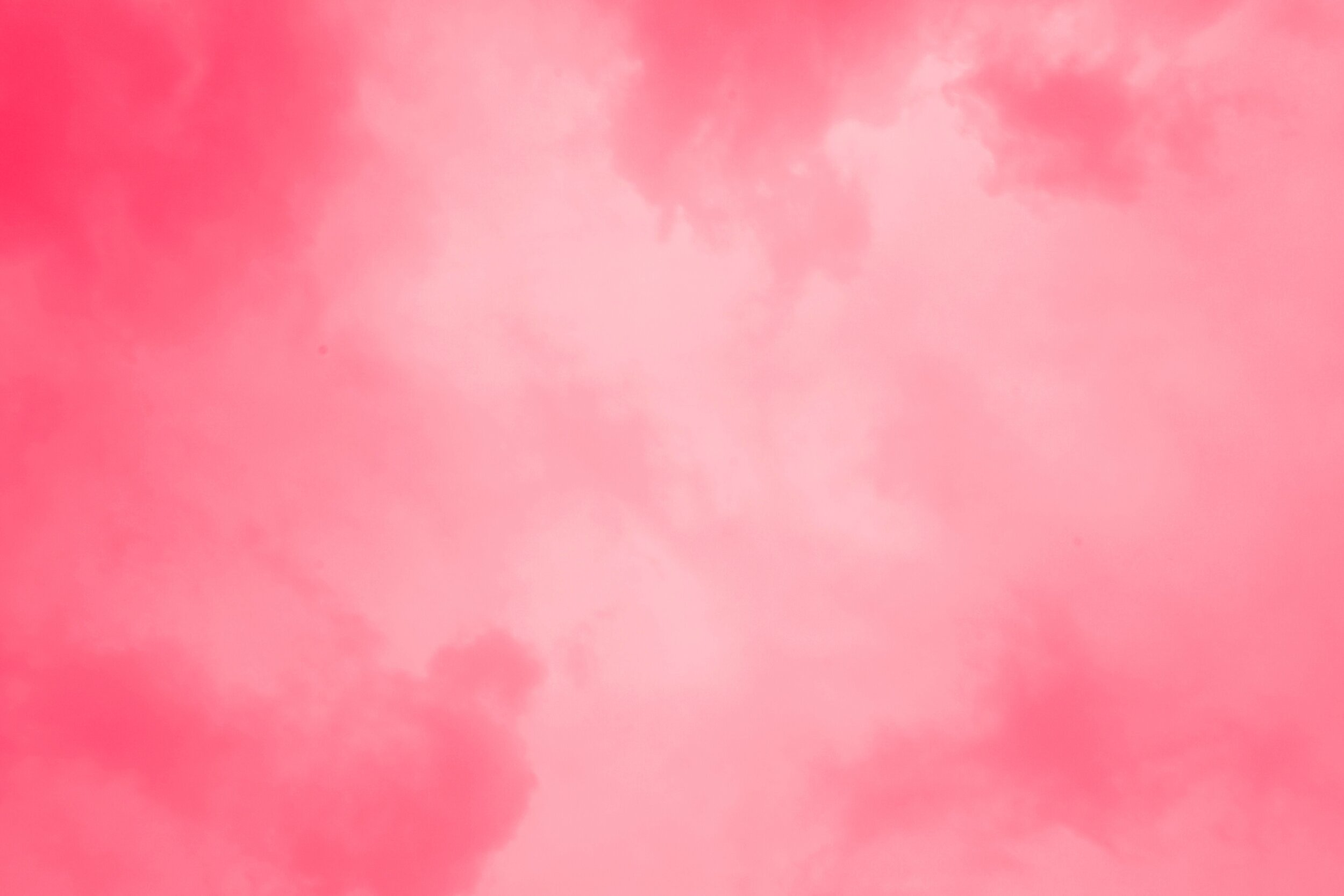 OPTION #1: If you're new to the industry, you can try and navigate it all on your own. This can not only take up a lot of time and wasted money, but it can also be very stressful and confusing. If you're someone who's been in the industry, you can continue down the same path and hope that you'll finally learn what it really takes to get yourself to the next level of success.
OR…
OPTION #2: You can invest in my signature online membership program ACTION and get all the step-by-step tips, methods, strategies and more from proven and successful pros in the industry right at your fingertips. This comprehensive and on-going membership is jam-packed with only the very best information that'll get you results! Plus, you'll get to be part of a very supportive and friendly community as well who'll keep you on track and also help you stay motivated when times get challenging.
You're Only 1 Click Away From Getting Access To All
The Most Vital Tips, Methods, and Strategies You'll Ever Need
To Skyrocket Your Own Success In This Amazing Industry!